Adult Protective Services (APS), Area 10
Serving: Monroe, Morgan and Owen Counties
Contact: Wendy Scott, APS Director
E-mail: APS10@co.monroe.in.us
Location: 501 North Morton St, Suite 215
Bloomington IN 47404 (Map)
Phone: 812-349-2665
Fax: 812-349-2798
Hours: 8:00 am – 4:00 pm Monday – Friday
Closed all Federal Holidays
Adult Protective Services
The Monroe County Prosecutor's Office runs the Adult Protective Services (APS) program for Unit 10 covering Monroe, Owen and Morgan counties. Adult Protective Services investigates reports of "endangered adults" and may take legal action to protect incapacitated adults harmed or threatened with harm as a result of neglect (including self-neglect), battery or exploitation. Investigators may take appropriate legal action, and/or refer individuals for medical or psychiatric resources in the community as necessary to protect the health and safety of endangered adults. Such referrals for services may include the Area 10 Agency on Aging, residential placement facilities, agencies serving individuals with disabilities, mental health centers, or other social service providers.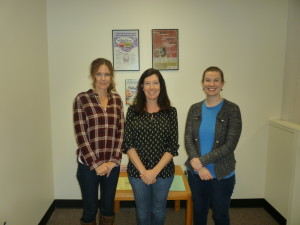 Help make this a safer community for our most vulnerable citizens. Report endangered adults.
Endangered adults are vulnerable to neglect, abuse, and exploitation, sometimes even by relatives or others they trust. Please be a good neighbor and help the elderly and incapacitated adults stay safe by checking on them regularly and listening carefully to their concerns.
If you are aware of an endangered adult harmed or threatened with harm such as neglect (including self-neglect), battery, or exploitation, you have a duty to report such information. Your report is confidential.
Where can I turn for help?
911 – If someone is in immediate danger, call 911 for emergency assistance from local law enforcement.
Make a confidential report to Adult Protective services:
Indiana Adult Protective Services Hotline at 1-800-992-6978.
Online Confidential Report to Adult Protective Services Unit 10 – Click Here.
Call Adult Protective Services in Unit 10 at 812-349-2665.
Adult Protective Services Unit 10 Brochure – Click Here.
What is an Endangered Adult?

Under Indiana law an endangered adult is someone 18 years or older who:
Due to mental illness, mental retardation, dementia, habitual drunkenness, excessive use of drugs, or other physical or mental incapacity, is incapable of managing his or her property, or providing or directing the provision of self-care
AND
is harmed or threatened with harm as a result of

Neglect,
Battery, or
Exploitation of personal services or property.
Types of Abuse
Physical – Inflicting physical pain or injury
Financial – Misusing, mishandling or exploiting a person's property, possessions, or financial assets through manipulation or fraud.
Sexual – Any sexual activity to which the elderly person does not consent or is incapable of consenting.
Emotional – Verbal assaults, threats or abuse, harassment or intimidation.
Confinement – Restraining or isolating a person by force or threats.
Neglect – Failure to provide life's ncessity including food, clothing, shelter and/or medical care by someone with the duty to do so.

Signs of Possible Abuse & Victimization
Physical & Neglect
Injuries incompatible with explanation
Dehydration, malnourishment, weight loss
Bruises, welt, multistage healing
Sunken eyes or cheeks, poor skin hygiene
Inadequate care such as bedsores
Soiled clothing or bedding
Financial
Suspicious "Power of Attorney" or bank transactions
Unpaid bills or material needs not met
Missing or lost property
Suspicious changes in title to property
Undue influence
Victimization

Conflicting accounts of incidents
Withdrawn, depressed, resigned, helpless
Hesitates to talk openly
Implausible stories for injuries
Family hostility, indifference, blaming, history of violence, alcohol/drug problems
Social isolation
Common Reporters:
An individual who believes or has reason to believe that someone is an endangered adult and is a victim of neglect (including self-neglect), abuse, or exploitation is required by law to make a report to law enforcement, local Adult Protective Services, or through the Indiana APS Hotline at 800-992-6978. The report may be confidential.
Although everyone is required to report, some people who work closely with the elderly more commonly report suspect abuse. To see a list of examples for people who commonly report Click Here.