Safely Dispose of your Unused and Unwanted Pharmaceuticals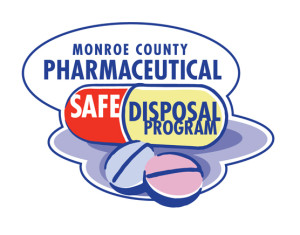 Have you looked in your medicine cabinet lately? Chances are, like most people, you have a box full of left-over pills. Some of them may even be controlled substances. Do you really need these hanging around? Are you worried about them finding their way into the wrong hands? How do you get rid of them safely?
Now Monroe County residents have a year-round and easily accessible safe disposal alternative for pharmaceutical drugs – that includes controlled substances.
The Monroe County Pharmaceutical Safe Disposal Program's mission is to collect and properly dispose of unused, unwanted or expired pharmaceutical drugs and controlled substances in order to reduce the risk of illegal diversion, drug abuse, overdose, and environmental risks resulting from improper disposal. (Click here to read the whole article.)
Learn more by following the links below.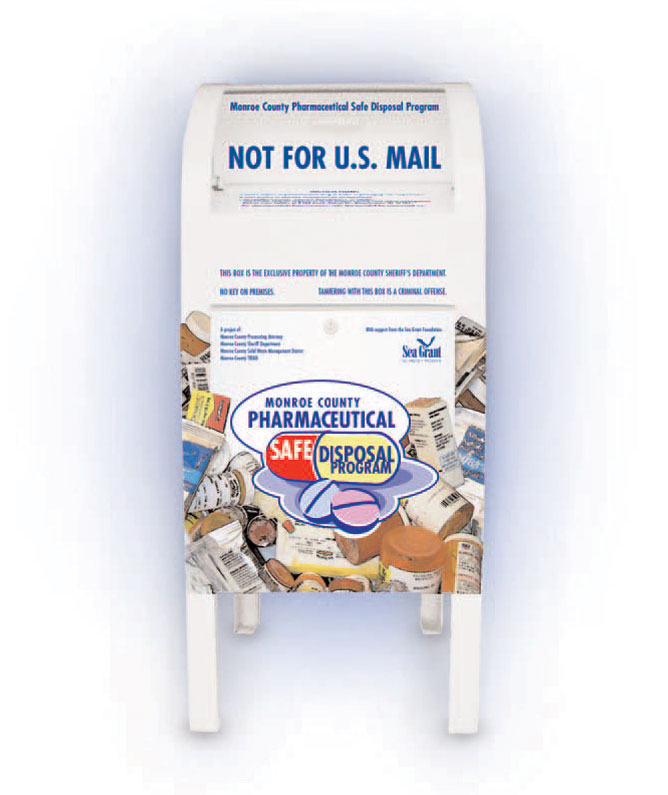 Look for these boxes at our two locations:
Monroe County Solid Waste Management District
Main Facility – Hazardous Waste Drop-off
3400 South Walnut Street
Bloomington, IN 47401
Tue. – Sat. 7:30 a.m. – 5:30 p.m.
IU Health Bloomington Hospital Lobby
601 W. Second St.
Bloomington, IN 47402
24 hours/7 days a week
For questions, call (812) 349-DRUG
Instructions
Please dispose of pharmaceutical drugs in bottle or packaging with original label.
Strict privacy of personal information will be maintained
No needles/syringes, mercury thermometers, or inhalers. These items may be disposed of at the Monroe County Solid Waste Management District main facility at 3400 South Walnut Street, Bloomington, IN 47401.
For pharmaceuticals from consumers only. Not intended for commercial use.